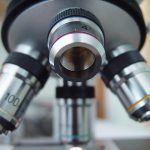 A client of mine has been lamenting the meddling her boss frequently does. We determined her boss is often deep in the weeds of her business versus touching the weeds as bosses should.
Her peers feel the same way and frequently answer the boss's questions hoping the boss will get distracted and meddle elsewhere.
Actually, all of the above is wrong.
If you really understand and empathize with your boss, you'll realize that smart, successful bosses merely want to understand what is going on to contribute to the success of the business. They do not mean to be an overbearing boss. They don't want to create extra work or move the project onto a tangent.
Rather, bosses will often ask questions that feel like an inquisition but in reality it's their passion to understand the situation in a short amount of time that drives their "in-your-face" behavior.
So, how do you manage their expectations and continue with your work schedule?
Update Your Boss Well…and Often
Want to get a break from your boss? Preempt their interruptions with a formalized, brief, consistent update system. Don't hear "burden" when I recommend this; hear "proactive management."
All you need to do is notice the type of questions your boss is asking over a period of two months to understand what their values are and what concerns them.
Write these issues down, prioritize them and create an update system/agenda that preempts the asking of these questions. Make sure you present the linkage to each issue that concerns your boss. The more you do this, the more your boss will appreciate your pro-activeness and empathy.
Illustrate Your Concern and Judgement
Your boss will also appreciate your concern for them. You also illustrate your commercial judgment by mirroring their concerns and presenting preemptive road maps the team can follow. Even if one of your recommendations are off-base, you still illustrate your desire and will to move the issue forward.
Do you feel under the microscope all the time? How does that affect your work? Let me know in the replies below.  – SG
https://giglioco.com/wp-content/uploads/2013/07/microscope-1-1424913-640x480.jpg
480
640
Steve Giglio
https://giglioco.com/wp-content/uploads/2023/03/giglio-co-logo-300x138.png
Steve Giglio
2017-04-21 06:30:15
2017-04-21 12:49:47
How to Manage a Micromanaging Boss