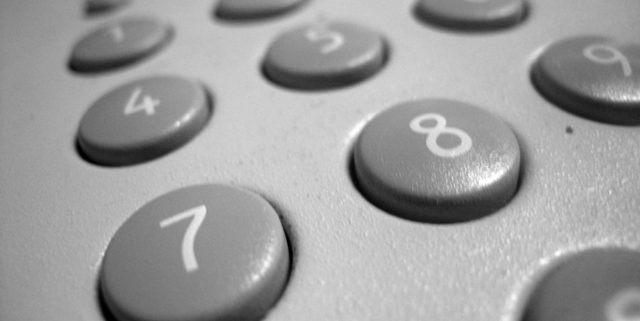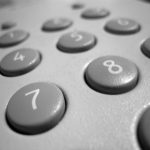 Email. Text. Chat. Voicemail. All of these have become common ways in which we communicate with clients and business associates. But what about the big one…the phone call! Lost in our digital age is the importance a phone call can have in determining the future of your business relationships. And yet, many times I've witnessed seasoned executives as well as new sales people stumble when faced with talking with their clients.
Three Key Questions Before Calling
Many people have a deep fear of public speaking. So it is no surprise that the phone call, which itself is a mini-form of public speaking, can be intimidating. To help build confidence, I advise that people ask themselves three key questions prior to picking up the phone:
1) How am I memorable?
There must be something that sets your company and its product/service apart from your competition. Do you know what is? And is that based on up-to-date information? What advantages do you bring to the table? This question forces you to uncover the core of who you are and why your offering is worth sharing with your client. Bullet point the key selling points and have them in front of you before calling.
2) Am I prepared?
What will your client, or prospective client, want to know? This requires homework since you will need to know their current challenges. Are you bringing relevant information to them that will help alleviate one or more of those challenges? If not, then why are you taking up their time? You need to be on top of the business landscape in which your client operates. Not doing so relegates this phone call to being just like any other your client has gotten. Remember…you need to be memorable (see above!).
Another thing to consider when preparing is…are you ready to talk with the boss? Various scenarios could unfold that have you speaking to the CEO or another executive in charge. For example, your client contact could answer and, by chance, have the CEO in the room. Is what you have to say today CEO-worthy? It should be and good preparation to that level will pay off regardless.
3) What do I want to happen?
Wow…if you don't know the answer to this one before picking up the phone, you're sunk! However, if you know what you want the result of the call to be, then it will be easier for you to make that happen. What goal have you set for the call? Is it consistent with your client's goals? "I want to tell him about our new product" is not good enough. That's about you, not them. "I want to solve their inventory management problem with our new product that will save them time and money" is a far better goal, right?
Phone calls have become a bit of a rarity these days. Be different. Call! But be sure you answer these questions first.
How often do you call your clients? Do you find it more, or less, effective than digital communication? Let me know. -SG
https://giglioco.com/wp-content/uploads/2016/09/phone-1529325-640x480.jpg
480
640
Steve Giglio
https://giglioco.com/wp-content/uploads/2017/05/giglogo.png
Steve Giglio
2016-09-28 16:12:46
2016-09-28 16:15:44
Before You Call: 3 Questions to Ask Yourself