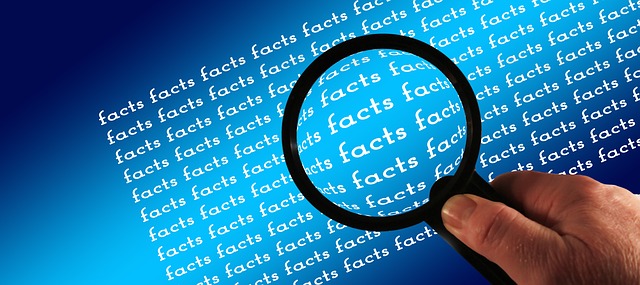 If you've followed my blog over the years, you know how much I stress doing your homework. It's critical. When dealing with smaller companies, this task is mostly manageable. However, with larger companies, you may find that the challenge isn't getting enough information…it's getting enough of the RIGHT information.
To help, I've narrowed the focus of pre-meeting reconnaissance to these 10 things you really need to know before you enter the room. Get up to speed on these and you'll be well prepared!
What You Need to Know About Your Clients
History. What is the history between your company and theirs? Who were the key players before you got there? What is the temperature of the relationship? Is there anything from the past that could haunt you in the future?
Marketing goals. Probing questions can get you the information you need prior to the meeting.
Business trends. What's been happening with your client's business the past 6 months? Year? 3-5 years? What are the industry trends and how are they affecting your client?
Market share. How big a player is your client? Where do they have an advantage or are the market leader?
Competition. Who is gunning for YOUR client and how? Are they chipping away at your client's market share?
Distribution network. Do you know what industry your client targets? How do they get their products or services to market? How broad a network do they have?
Target Audience. Who is the ideal "decision maker" who buys their products or services? Where and how do they find them?
Key Contacts. Find out who the key people are at your client's business. Find them on LinkedIn to know their background. Who ultimately is the decision maker regarding your recommendations?
Latest News. Dig around on the Internet and other sources. What's happened to your client lately? What's been the biggest news? How does the media cover the company and its leaders? What's been posted on the company's social media channels (and what has been the reaction)?
Using this list, you will pare down the vast amount of information that's out there about your client to the information you can use as their trusted adviser.
Which on the list do you feel most unfamiliar with? Let me know with a reply below. -SG
https://giglioco.com/wp-content/uploads/2017/11/magnifying-glass-1607160_640.jpg
285
640
Steve Giglio
https://giglioco.com/wp-content/uploads/2023/03/giglio-co-logo-300x138.png
Steve Giglio
2017-11-09 02:32:55
2017-11-09 02:32:55
10 Things to Know About Your Clients