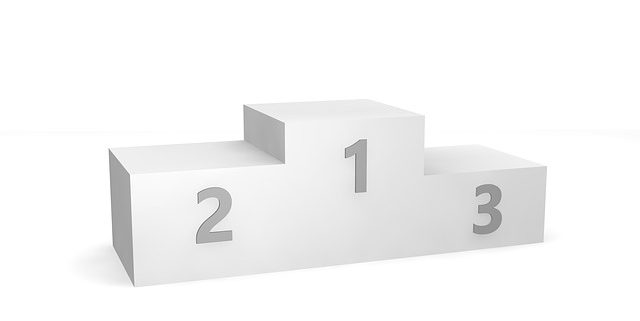 What a year! I cannot recall a year in recent memory that had so many ups and downs…and a few sidewayses thrown in there too!
At this time of reflection while we moved into the new year, I want to thank you for taking time to read my blog. It is an honor writing it for you. I will be taking a little break from writing until after the first of the year so, I will leave you with this recap of the five most read posts from 2017.  Have a great holiday season and we wish you the best for 2018!
Top  Posts of 2017
What Is a Healthy Debate?
One often hears the term "healthy debate" as a reference to two or more sides getting together to hash out an issue that could escalate into argumentative discourse if not dealt with upfront. Some might believe that a debate in business cannot be healthy at all since it pits people against each other. They'd rather have a "discussion." Let's take a look at why debating can be good for your business…if handled properly.
Handling a Passive-Aggressive Leader
When someone openly criticizes your work, at least you know where they stand, directly. But someone who uses indirect expressions of blame, upset, or complaint can grate on anyone. This passive-aggressive behavior can create an atmosphere of constant stress, doubt and fear, which I've never seen lead to good things. Rather, the result is a team that resents their leadership, hides out so as to not come into the crosshairs of the boss and privately complains about the state of the department/company. Is this familiar to you?
What's the Plan? Leading Your Next Conference Call
I have a client who hosts up to 25 conference calls with clients…per month! The challenge, besides the sheer volume, is that his clients usually have four people on the call and so does he. Adding to the complexity is that each conference call participant is in a different part of the world! I am currently coaching him on how to manage this so that he gets the results he wants. But leading a conference call is a skill that, unfortunately, so many fall short of doing well.
The 10 Worst Probing Questions
Every time I work with an executive or a sales team, I stress the importance of probing questions. They are open-ended questions that get you to a deeper level of understanding of your client's business. They also give you a subtle opportunity to show that you've done your homework by asking well-researched questions. Feedback I get from business leaders is they wish more people would take the time to ask these types of questions since they lead to far more productive questions.
Five Words to Avoid in Business
They are common, every day words that seem harmless. Casual words thrown into your client/customer communication. Often, we don't give them much thought.
But the following five words (and words like them) are killing your position of strength with your clients.
How many are you using?
https://giglioco.com/wp-content/uploads/2017/12/pedestal-2934884_640.jpg
452
640
Steve Giglio
https://giglioco.com/wp-content/uploads/2023/03/giglio-co-logo-300x138.png
Steve Giglio
2017-12-20 18:21:22
2017-12-20 18:21:22
Top Sales and Leadership Blog Posts in 2017