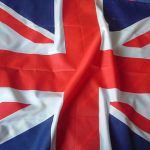 "Life is either a daring adventure, or nothing."
-Helen Keller
The Brexit for many is a daring event, one rife with stress either real or conjured. Living in a world where the global economy affects so many businesses, right now your clients and business partners may be at a point of panic.  What next? This is your time to demonstrate why they have you as a trusted adviser. Are you going to figure out the answer to the financial crisis? No. But the larger question is how will you allay clients fear, worry and trepidation when these type of events occur. Here are four actions to take right now:
Action #1: Listen
Similar to 9/11 or the 2008 market crash, people will need to vent their Brexit frustrations and fears. Let them. Listen without any bias. Just understand HOW they're feeling. Don't fix anything (like we could). The more clients feel you're there for them the more they will share with you. The more they share their issues with you the clearer of thought they become. Once they've turned this corner you can then offer your context to the reactivating event that has rocked them.
Action #2: Over-communicate
Let your clients hear from you…often. Find out what they need. Keep them up to date on your actions. They need to know you are "on it" and that whatever they might be fearing as a result of a major event like the Brexit, you've got your stuff covered. That frees them to focus on other areas that are unstable.
Action #3: Be Available
I remember throughout my childhood how available my father was as a surgeon to his patients. Some nights after dinner he'd get dressed and be out the door on his way to a house call. This never went over well with my mother but, throughout the years, it showed me how deeply connected my father was to his patients. Many never forgot my father from his deep empathy and availability. Show that same level of connection with your clients. Answer their calls, respond to emails or texts at any time of day or night (for now…don't get trapped in that habit). Let them know that you are there for them "in the fox hole" and are operating at the same level of heightened urgency as they are.
Action #4: Understand Their future
Know their future. It's important to understand the future your clients see. Once they feel you've captured their future, they're then in a position to action the initiatives you recommend to neutralize their upset.
As they say, this too shall pass. For now, you can remain calm and let your clients know that they've chosen wisely in you as their partner. They will remember that when they assess how the crisis was handled.
What's the biggest issue facing your clients as a result of the Brexit? Let us know with a reply below. Thanks! -SG
https://giglioco.com/wp-content/uploads/2016/06/union-jack-1567985-640x480.jpg
480
640
Steve Giglio
https://giglioco.com/wp-content/uploads/2023/03/giglio-co-logo-300x138.png
Steve Giglio
2016-06-29 11:56:22
2016-06-29 11:56:22
Helping Clients Handle the Brexit and Other Dramatic Events