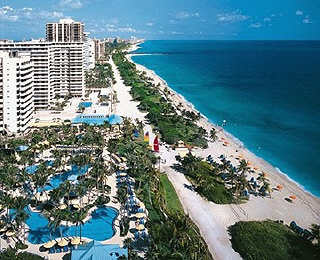 FOR IMMEDIATE RELEASE
Bal Harbour, Florida Tourism Completes New Brand Training with Steve Giglio
March 9, 2011 (PRWeb) – New York, N.Y. – Steve Giglio, internationally recognized for his sales training and executive development programs, has completed a comprehensive training initiative for key sales and marketing representatives of Bal Harbour, Fla., an upscale vacation destination just north of Miami Beach.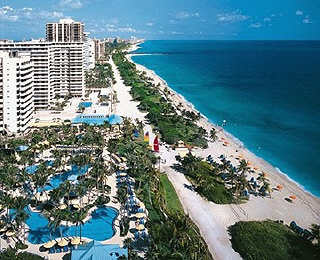 Carolyn Travis, Bal Harbour's Director of Tourism Marketing, retained Giglio's services as she rolled out a new brand strategy aimed at increasing the destination's overnight stays.  The village had long been known as a shopper's haven for its world renowned Bal Harbour Shops, featuring high-end luxury retail brands that drew visitors from nearby Miami and Ft. Lauderdale.

Travis and Giglio devised a branding strategy that communicated a more diverse message that balanced the attention between Bal Harbour's retail assets and its dining, entertainment, cultural and hospitality offerings. The goal was to give the sales team a strong, consistent message that would motivate their travel/tourism clients towards promoting overnight stays.

"It was essential that our international marketing communications and sales teams delivered the same message," said Travis.  "Steve was able to help me create an easy to comprehend presentation that highlighted our core values in a manner that was consistent and effective."

Giglio coached a team of 10 seasoned sales and marketing veterans on the new messaging, providing his valuable insight regarding how they could communicate the brand's complex elements more effectively.
"It was clear that Bal Harbour wanted to complement its retail image with one of a full-service destination," said Giglio.  "To do that, we created positioning, branding and key terms that communicated that message powerfully to a variety of audiences."

Laura Davidson, president of Laura Davidson Public Relations in Manhattan, recently began work for the destination.  Davidson's team is charged with promoting Bal Harbour's new messaging through broadcast, print, online and social media outlets.  Davidson personally attended the Giglio training so that her team would be working in concert with other marketing and sales efforts.
"Bal Harbour is a destination with many components and, prior to the training, our communication and messaging was inconsistent," said Davidson.  "Now, the entire sales and marketing team has been able to distill the core messages that will drive the destination's sales and public relations efforts.  We are focused and energized thanks to Steve Giglio's direction and are already realizing results."

"Steve really understood the equity of the brand and that allowed him to create a plan that tapped into the DNA of our values," said Travis.  "The result is that our teams are  communicating what I need them to in order to increase revenues."

About Steve Giglio
Steve Giglio has more than 20 years experience with Fortune 500 companies by creating brand strategy training programs aimed at improving communications skills in mission-critical scenarios.  Giglio's client list includes American Express, Conde Nast, Lexis/Nexis, TimeOUT NY, Moody's and many others.  Drawing extensively from that work, Giglio authored Beating the Deal Killers: Overcoming Murphy's Law, an entertaining and informative handbook for people presenting themselves publicly.

Steve Giglio's office is located in Manhattan at 250 W. 57 Street, Suite 713, NY, NY, 10107. He can be contacted via phone at (212) 586-2400 or e-mail at info@giglioco.com. His web site and blog are at www.giglioco.com.
# # #
https://giglioco.com/wp-content/uploads/2011/03/beautiful-view.jpg
260
320
Steve Giglio
https://giglioco.com/wp-content/uploads/2023/03/giglio-co-logo-300x138.png
Steve Giglio
2011-03-11 00:00:00
2011-03-11 00:00:00
03.11.11 Bal Harbour Completes Brand Strategy Training with Steve Giglio